During the entire time of its existence, the town of Cannon Beach has changed quite a bit since William Clark, who actually helped begin the first stage of the town's transformation (though he didn't know it at the time), visited in pursuit of trading with the Tillamook Indians, who were the first residents of the area. In fact, it's all because of Lewis and Clark that the town of Cannon Beach came to be.
During their stay at Fort Clatsop, Meriwether Lewis and William Clark decided to try and trade with the Tillamook Indians for some fat and oil from a whale that had washed ashore a couple days ago.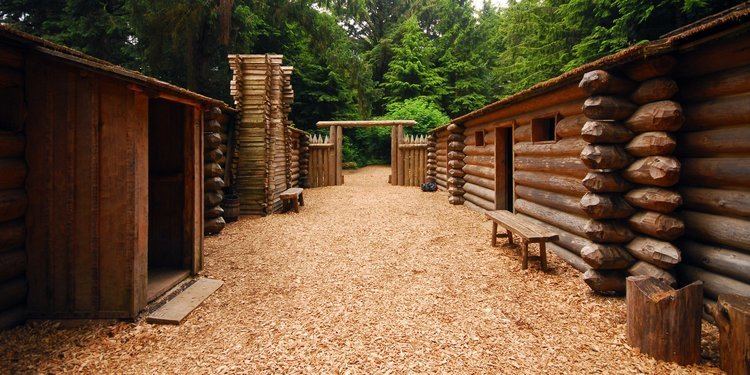 While trading with the Indians, Clark named a nearby creek "Ehkoli" (The name of the state park, Ecola, actually comes from the name "Ehkoli".). Later, during the western expansion, the area was renamed Elk Creek, though the creek itself stayed relatively the same (it was later changed to Ecola). The third and final stage of the town's change came when a cannon from the USS Shark washed up on shore. After the cannon was found, people slowly started to refer to the town as Cannon Beach, though the change wasn't made official until 1922.
Whether you're either staying in Cannon Beach for a while, or just passing through, here are some awesome places to get a delicious bite to eat. While Cannon Beach restaurants can be a little expensive (as well as everything else in that town), they are definitely worth it. Here are a couple of our favorites.
Coffee every morning is a must in my family (even with my eleven year old brother), so our first stop is always Insomnia Coffee. (My parents actually know the people who started the chain.) One of the great things about Insomnia is its location: Located right down the street from Insomnia Coffee is an entrance to the beach. And after all, who wouldn't want a hot drink after a cold day on the beach? But Insomnia Coffee doesn't just have coffee. They also have muffins, cookies, and other pastries, perfect for a between-meals snack. And one of the very best things about it is that it has plenty of comfy seats and chairs.
One of our favorite beach town restaurants (Its a chain and so has several restaurants located in cities up and down the Oregon Coast) is Moe's Seafood.
My personal recommendation is the clam chowder, but their fish and chips are also really good; that's what my mom gets everytime. However their menu doesn't just consist of seafood. They also have burgers, chicken strips and other mouthwatering foods that don't come from the sea. (Unless scientists have found a new species of underwater living pigs.)
Other than Moe's, there's only one other place we go to in Cannon Beach for a delicious meal, and that place is Lazy Susan's.
Although it is a tad bit more expensive than the other two, it is also just as good. Although normally closed for lunch and dinner, they have many different and delicious options for breakfast. For healthier eaters, I would probably suggest the quiche or omelet, but for people who have a sweet tooth, the gingerbread waffle or marionberry scone is a definite you-need-to-try-this. The marionberry scones are pretty big and would probably fill up at least three people. Last time we went, we had six eaters, and we shared two marionberry scones. They were gone pretty fast.
For shoppers, there are at least three different clothing stores (possibly more, I don't usually frequent them so i can't say exactly how many there are) scattered about Cannon Beach. Ter Har's Clothing store (which is my grandma's personal favorite) can also be found in Seaside.
If you're someone with a notorious sweet tooth, then Bruce's Candy Kitchen would be a good place to visit. One of the best parts is that you can not only sample candy, but watch them make it as well! They sell taffies, lollipops, and all sorts of different kinds of candies that are pretty to look at and even better to eat! And they have cool containers for them too. My brother and I once found a candy container that looked like an old Nintendo control.
If none of these interest you, then another option of entertainment for the people who like sewing and quilting is Center Diamond Fabrics. Not only do they sell fabrics with seaside motifs, but they also sell batiks and many other motifs.
Named after the creek separating the Tillamook Indian village in half (the creek that William Clark named "Ehkoli" hundreds of years ago), Ecola State Park is one of the best places to get a beautiful view of Haystack Rock, the Needles (which are the other smaller rocks behind Haystack) and the surrounding coastline. It's a short drive from Cannon Beach, and has areas for parking. When we went at sunset, my dad and I shot some of the best pictures we had of Cannon Beach and Haystack Rock.
A great place for history lovers to visit is Fort Clatsop. Although the fort that Lewis and Clark built is no longer standing, a replica of the original was built to show visitors what the fort might have been like. There are also trails leading from the visitors center to the fort, canoe docks, and other historical areas.
One downside about Cannon Beach is sometimes the weather, especially during the wintertime, can be cold and rainy, so before you visit just make to check the weather so it doesn't spoil your visit. Because personally, the beach is always the best part, even in Oregon.
If you are further interested in the history of Cannon Beach and the surrounding area, a great place to visit would be the Cannon Beach History Center and Museum:
Or:
http://coastexplorermagazine.com
Some of these pictures came from:
Lazy Susan's: https://www.onlyinyourstate.com/
Moe's Seafood: https://www.moschowder.com/
Fort Clatsop: https://alchetron.com/Fort-Clatsop
Insomnia Coffee: https://www.tripadvisor.co.za/LocationPhotoDirectLink-g51790-d3488173-i151181713-Insomnia_Coffee_Co-Cannon_Beach_Oregon.html
Center Diamond Fabric Shop: https://nwquiltedcat.com/2012/07/16/visiting-center-diamond-quilt-store/amp/
Bruce's Candy Kitchen: https://www.pinterest.com/pin/367043438355441578/?lp=true